ICMEP 2021
The 10th International Conference on Manufacturing Engineering and Processes
2021 10th International Conference on Manufacturing Engineering and Processes (ICMEP 2021) will take place in National University of Singapore, Singapore during March 11-14, 2021.

ICMEP, is an annual conference organized with the intend of being a platform for researchers, engineers, academicians as well as industrial professionals from all over the world to present their research results and development activities in Manufacturing Engineering and Process. This conference provides opportunities for the delegates to exchange new ideas and application experiences face to face, to establish business or research relations and to find global partners for future collaboration.

We cordially invite the scientific community to participate in what promises to be a memorable conference. We look forward to welcoming many professionals in the field of Manufacturing Engineering and Processes from all over the world in March 2021 in Singapore.

Conference Proceedings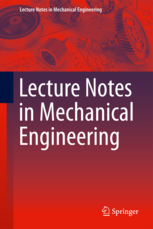 Select papers from the conference will be published in Lecture Notes in Mechanical Engineering as a proceedings book volume. Springer will conduct quality checks on the accepted papers and only papers that pass these checks will be published. Indexed by SCOPUS. All books published in the series are submitted for consideration in Web of Science.


Instructions submission can be browsed here. Download template here
Any further questions or check papers' status, please mail to icmep@cbees.net.
ISBN: 2267-1242
(Workshop of ICPEME)
Vol. 95
Online Version: (Click)
Index information: SCOPUS and EI

ISBN: 978-3-0357-1370-1
Vol. 278
Online Version: (Click)
Index information: EI and SCOPUS

ISSN: 1742-6588
Vol: 885
Online Version: (Click)
Index information: EI and SCOPUS
More information here.
Submission Online

Click the URL below to submit your full paper or abstract. An account is needed, if you don't have, please register first.
http://confsys.iconf.org/submission/icmep2021
Conference Supported by